1930 (R) GREAT LAKES
"SPORT TRAINER"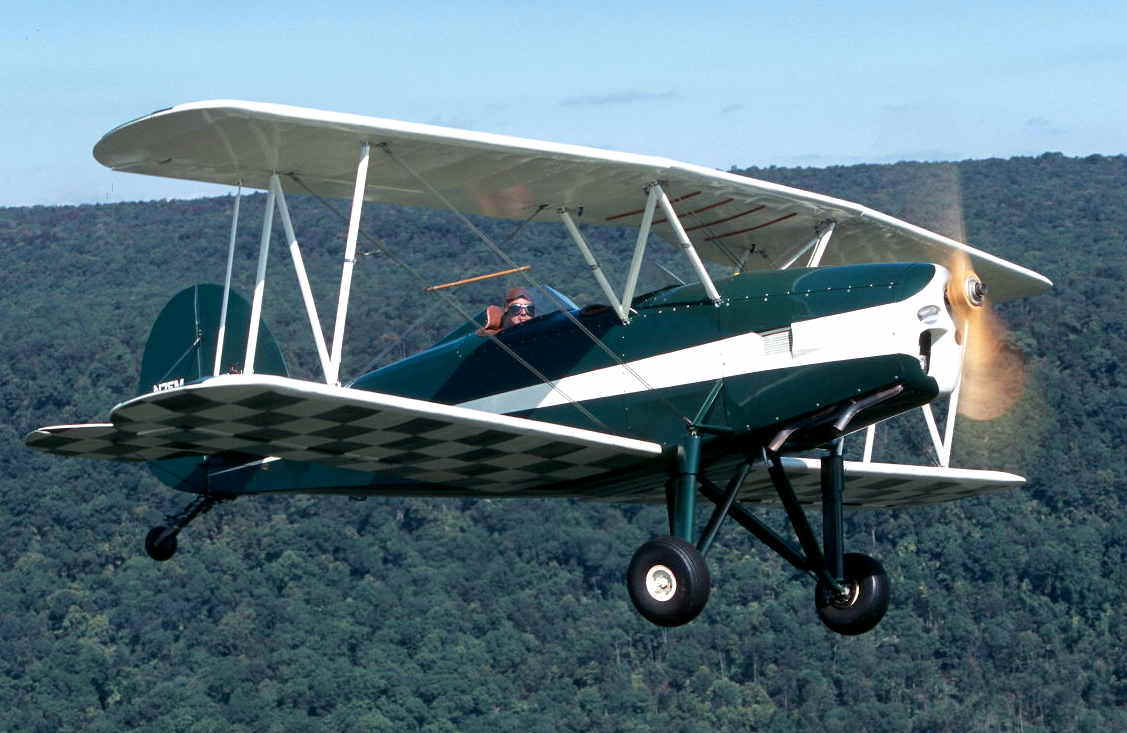 Photo by Gilles Auliard
Country:
USA
Wingspan:
26' 8"
Year:
1930 (R)
Length:
21' 4"
Engine:
Ranger C440
Cruise Speed:
110 mph
Horsepower:
200
Gross Weight:
1800 lbs.
Quantity Mfg:
200
Originally powered with a Cirrus 90 horsepower engine, the Great Lakes biplanes were manufactured in Cleveland, Ohio, from 1928 through the early 1930s. The agile little biplanes held many records for aerobatic maneuvers and were the leading choice for aerobatic pilots for many years. This particular Great Lakes is a star aerobatic performer at the museum's Flying Circus Air Show.

GOLDEN AGE AIR MUSEUM
Grimes Airfield , 371 Airport Road, Bethel, PA 19507
Telephone: (717) 933-9566
eMail: Contact Us
All materials on this Web Site (as well as the organization and layout of the Site) are owned and copyrighted by Golden Age Air Museum. © Copyright Golden Age Air Museum, 2005. All rights reserved. No reproduction, distribution, or transmission of the copyrighted materials on this Web Site is permitted without the written permission of The Golden Age Air Museum.
Send mail to Contact Us with questions or comments about this Web Site.
Last modified: September 03, 2011