1932 PIETENPOL "AIR CAMPER"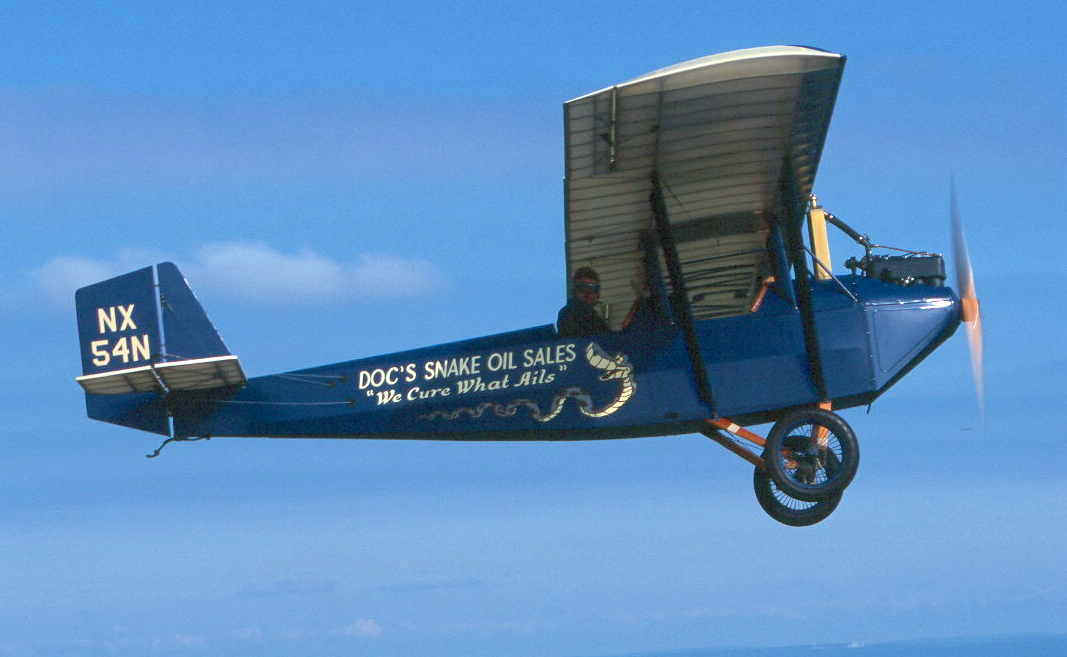 Photo by Gilles Auliard
Country:
USA
Wingspan:
28' 2"
Year:
1932
Length:
18' 5"
Engine:
Ford Model A
Cruise Speed:
55 mph
Horsepower:
40
Gross Weight:
1150 lbs.
Quantity Mfg:
Unknown
The Air Camper was designed by Bernard H. Pietenpol in 1929. His vision was to prove that a practical airplane could be produced using an automobile engine. His design was such a success the publishers of Modern Mechanics magazine, who believed it was impossible to build a successful airplane around an automobile engine, featured it in their yearly edition of the "Flying and Glider Manual" for 1932. The article stated "You can build her for $500" and featured a full set of plans for the homebuilder. B.H. Pietenpol built a small number of the planes for customers but the majority of the Air Campers were amateur built. This Air Camper was manufactured from original plans and uses an original Ford Model A engine.

GOLDEN AGE AIR MUSEUM
Grimes Airfield , 371 Airport Road, Bethel, PA 19507
Telephone: (717) 933-9566
eMail: Contact Us
All materials on this Web Site (as well as the organization and layout of the Site) are owned and copyrighted by Golden Age Air Museum. © Copyright Golden Age Air Museum, 2005. All rights reserved. No reproduction, distribution, or transmission of the copyrighted materials on this Web Site is permitted without the written permission of The Golden Age Air Museum.
Send mail to Contact Us with questions or comments about this Web Site.
Last modified: September 03, 2011